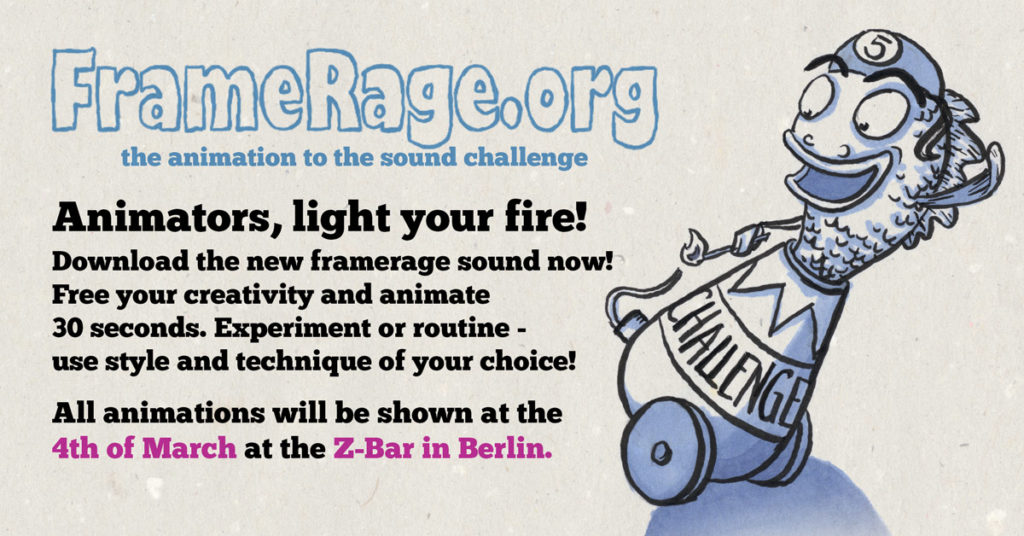 FrameRage Challenge No.5 has started!
Animators, download the new soundtrack by Coman Purcell an feel free to animate 30 seconds in any style or technique you like or ever wanted to explore. Please respect the rules of the challenge!
Soundfile by Coman Purcell
>>> Download Soundfile (RightClick / Save as)
Coman Purcell is an Irish born, Berlin based sound designer and music producer with an appetite for outer-world, abstract sound.
https://www.instagram.com/purcell.sound/
---
The Deadline for the current challenge is February 29, 2020. All animations will be shown at the Z-Bar (Berlin) on March 4, 2020.