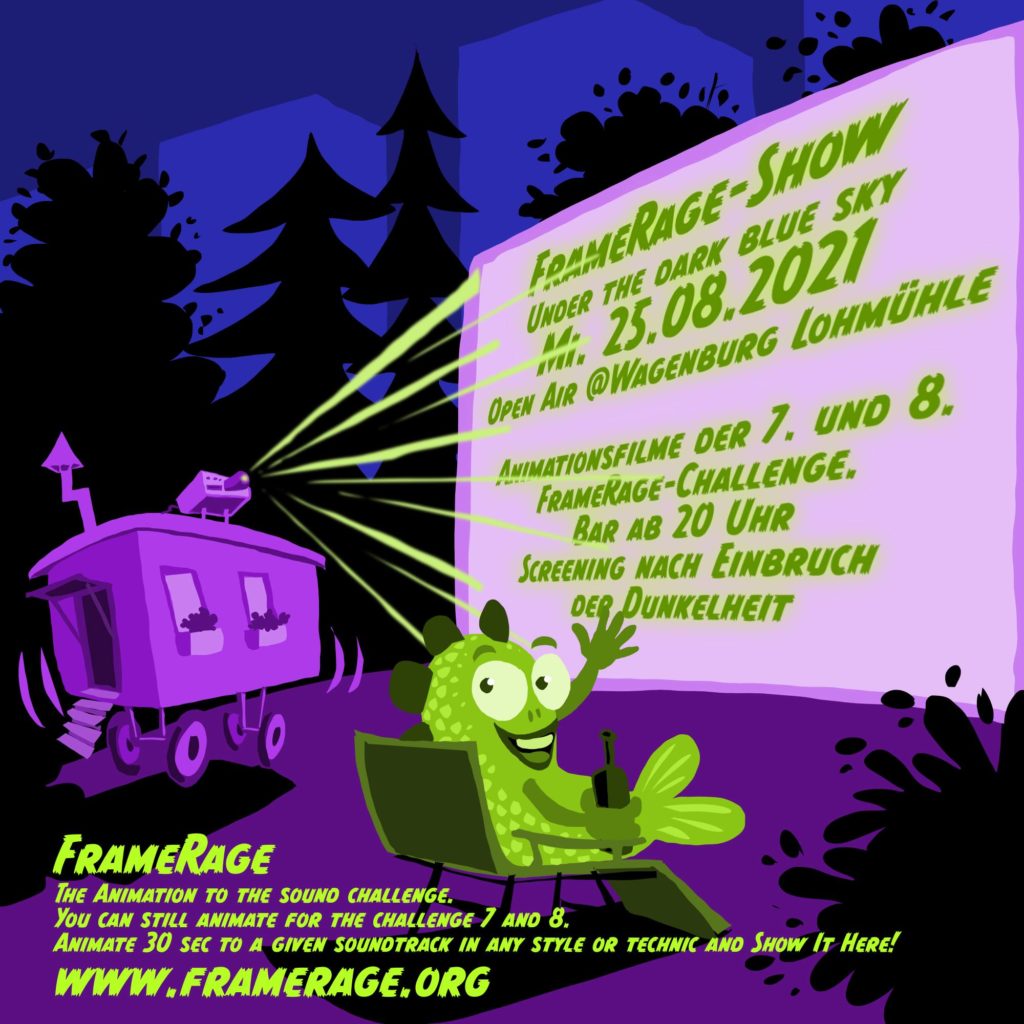 FrameRage-Show under the dark blue sky.
Wednesday, 25th of august 2021
Bar: 8pm – Show: around 9.30 pm
We invite you to the next FrameRage show. FrameRage is a challenge for artists, animators and motion designers to animate a 30-second film to a specific soundtrack. Due to Corona, FrameRage slept for a while, but thanks to Wagenplatz Lohmühle we can now show the animations of the 7th and 8th challenge. Visit www.framerage.org for more information and to download the soundtracks if you want to animate. It is still possible to face the current challenges and show your animations on the FrameRage show.
The bar is open at 8pm and the show starts when it's dark enough to show the films. It will take about an hour (films, interviews, voting of the best films) and there will be plenty of time to talk to other artists, enjoy drinks and so on.
Please note the pandemic rules then applicable.
Challenge 7 – Soundtrack by Eric Guemise
Challenge 8 – Soundtrack by Max Knoth
Deadline for submitting your animation: 2021-08-21